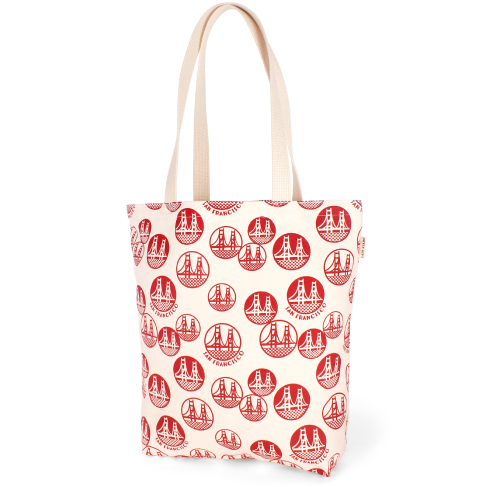 It's not your average tote bag
The humble tote bag. So common that you may have grown bored of hearing about them… but there are no boring things in Lady Alamo's collection! Introducing the Everyday Tote in Lady Alamo's signature prints. These eye-catching beauties are built for every day, but they will feel like a special occasion every time you walk out the door.
A trendy tote bag for daily use
It's a timeless accessory for a reason
Take it with you everywhere
Use it every day to tote your lunch, extra pair of shoes, or whatever is overflowing from your regular handbag.
Environmentally-friendly & durable
Made from 100% organic сotton, it's a reusable and durable alternative to wasteful cheap plastic grocery and shopping bags.
Easy to care and maintain
Care instructions: machine wash cold with like colors only; line dry; do not use bleach; warm iron if needed.
Sizing information & details
The Everyday Tote with GG Bridge print measures approximately 16″ x 15″ x 5″ – ideal size for all your belongings.
Made in the United States of America
You'll be happy to know that the Everyday Tote with GG Bridge is manufactured locally, in the United States of America! By ordering this bag, you support a local business.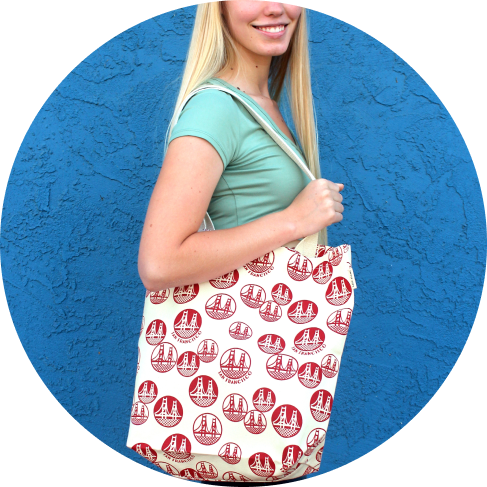 About Lady Alamo
Lady Alamo is an accessories brand based and manufactured in San Francisco. Since 2011, we have been on a mission to bring joy to people's everyday lives with original prints & vibrant colors.
In 2011 wife & husband team Yiva & Bryce began printing and sewing bags out of their tiny apartment in San Francisco's Alamo Square neighborhood, home of the Painted Ladies
(Alamo Square + Painted Ladies = Lady Alamo).
Having since moved into the City's Mission District, the commitment to producing locally and finding happiness through design remains.
At Lady Alamo we strive to create everyday items that bring joy with each use. Focusing on natural materials, versatility and of course color, we've created a variety of Zipper Pouches, Backpacks and Reversible bags that you will want to show off every chance you get.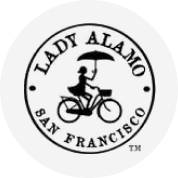 Designed In
San Francisco, California